Looking for inspiration?
Then you'll love ScrawlrBox. Each month, we send out a new box of mystery art supplies to help artists of all abilities get creative. You never know what you're going to get, but it's always sure to inspire. With ScrawlrBox, you'll be able to experiment with new mediums and techniques without spending a fortune on
art supplies
. Plus, it's a great way to discover artists and learn from their work.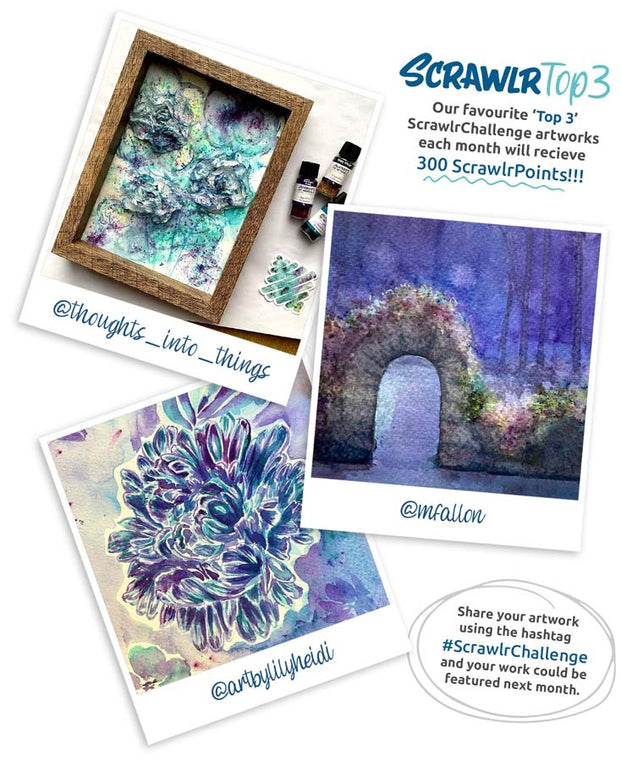 #ScrawlrChallenge
Monthly Art Challenge
Each box provides you with a selection of art supplies and inspiration, but we also want to help spark your creativity. Every month we'll give you a challenge word or phrase to be interpreted however you wish. The challenge is to try and create something using only the supplies in the box! Then share your artwork with us and the the ScrawlrCommunity using the hashtag #ScrawlrChallenge. Our top 3 each month will be rewarded with 300 ScrawlrPoints.
See the art
Watch this to find out more...
What's in the box?
Every box includes a selection of mystery premium art supplies, a surface to use them on and a featured artist print. Plus, every month there's an art challenge, magazine, collectable sticker and a little sweet treat squeezed in too.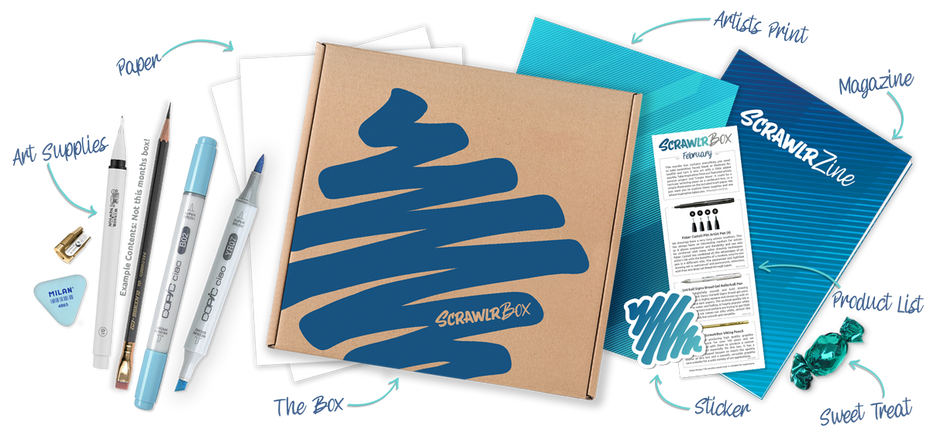 Cut off for the next box ends in...
Subscribe Today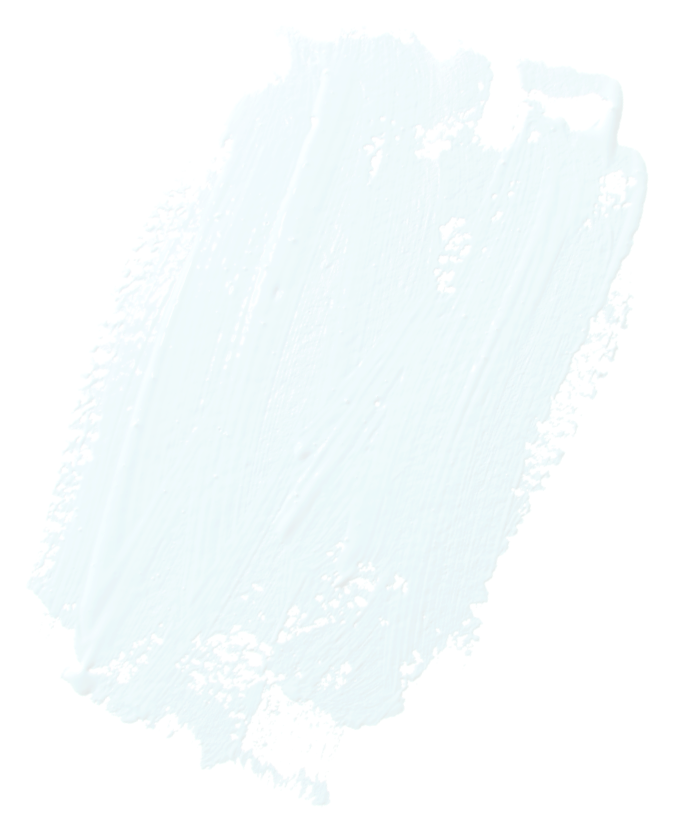 Scrawlr Reviews!
Still undecided? Check out the reviews to see what our subscribers think of the boxes.
ScrawlrBox constantly took me out of my comfort zone and challenged me to be creative in new and unexpected ways, the mystery itself is inspiring!
Kasey Golden
A great way to explore quality products and progress your style by discovering new mediums you may not have tired before! Always well thought out and promotes you to get your creative juices flowing.
Miss Wah
My favourite thing about ScrawlrBox is that it makes me think outside the box and inspires me to be more creative. And the best part: every month I get a chance to find out about delicious new art supplies!
Kattvalk
Considering branded art supplies aren't cheap, this is a really great way of trialling new products. Previous boxes have contained Faber Castell and even Chameleon Color Tones, so well worth the money.
Brent Elliott
ScrawlrBox is perfect for my daughter who is an artist! She would like any of the colored pencils, markers, paints, or artist pads. I like that there are choices of how many months you want to subscribe to.
Hannah Singleton
I look forward to receiving my Scrawlrbox every month! It's given me the opportunity to try out so many art supplies that I wouldn't have thought of purchasing for myself.
Applemiinte
Just three simple steps to start Scrawling...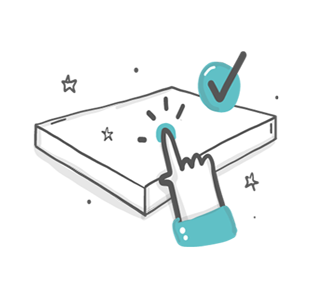 Subscribe Today
Sign up to receive your first box
of mystery art supplies.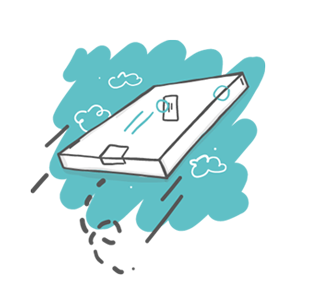 Delivery Inbound
Your creative tools are selected,
packed and shipped.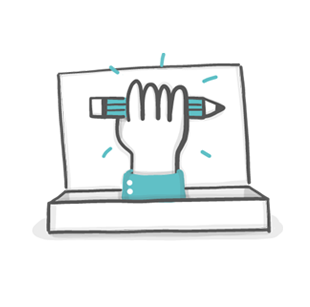 Start Scrawling
Your box arrives!!! Rip it open
and get creative.
Subscribe today
The basic art suppply wish list for any artist
Here's our top 3 selection for the #098 ScrawlrBox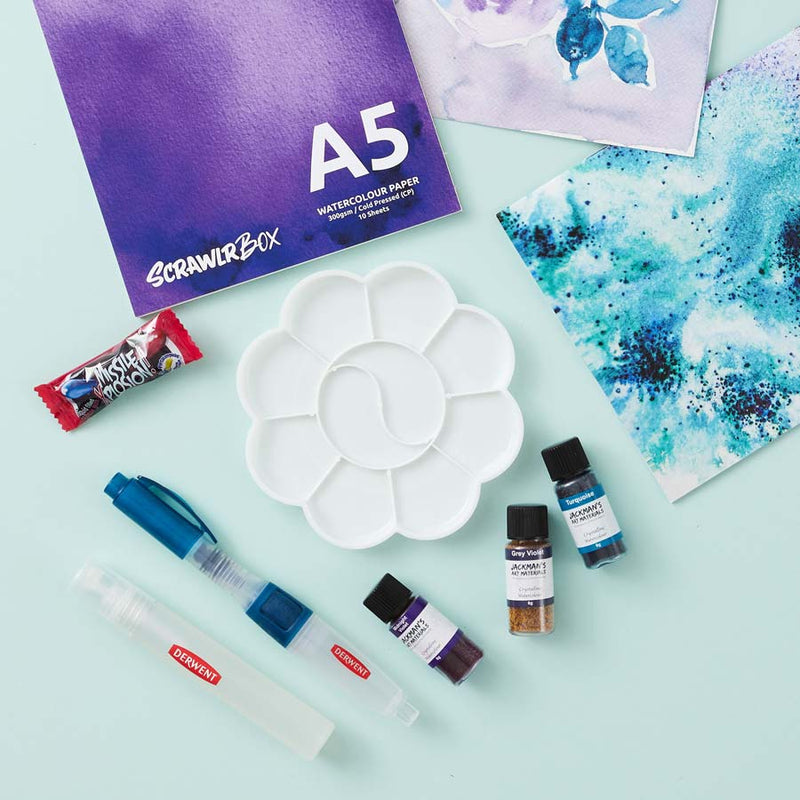 Let's take a look at what's inside the #098 ScrawlrBox!